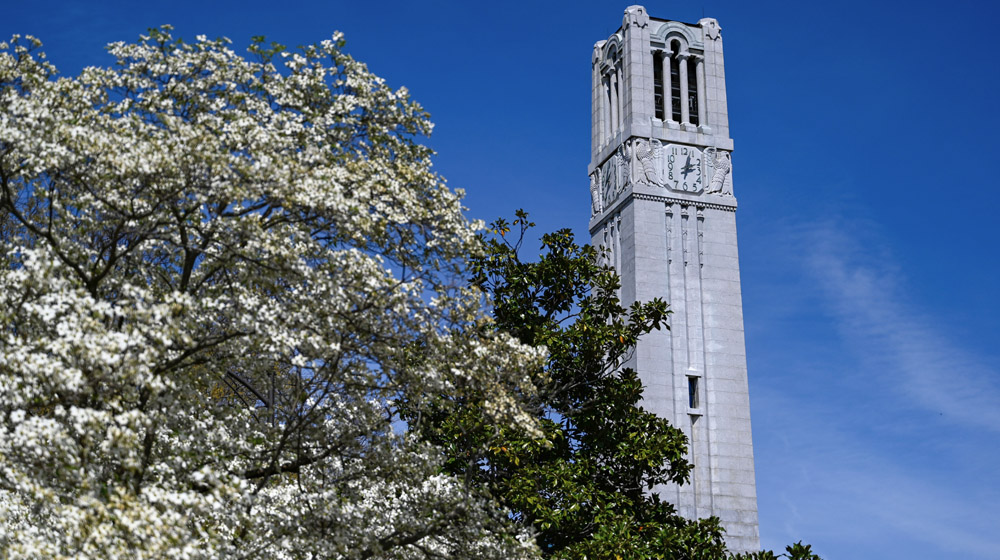 Impact NC State today and tomorrow
Your charitable contribution will influence student success far into the future

Your charitable gift will equip students and faculty to solve many of the world's most pressing problems

Your legacy will become part of the NC State philanthropic tradition

Gift Provides Base for Scientists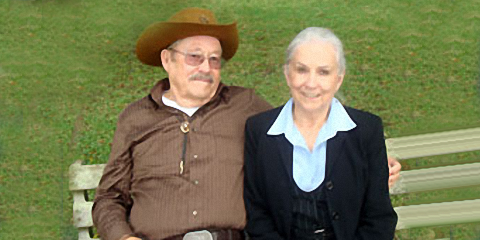 Bob Simpson first came to North Carolina in 1949. In the decades since, he has been a tireless advocate for the state's coastal regions and the outdoors in general. Through a gift he and his wife, Conni, have made to the College of Sciences, Simpson has guaranteed that this legacy will live on for generations to come.
Working closely with their own attorneys and the NC State University Office of Gift Planning, the Simpsons have established a life estate gift that deeds their home and property in Carteret County to the College of Sciences Foundation. A life estate gift allows a donor to give his or her personal residence to a charitable institution while retaining lifetime use. The donor receives a charitable deduction and the asset is removed from his or her estate.
Ultimately, the property - roughly 2.5 acres with about 200 feet of frontage on Peletier Creek - will become the Bob Simpson Visiting Scholars and Research Residence. It will be used to provide short-term housing and dockage facilities that will enhance multidisciplinary studies among research scientists, educators, extension specialists and students concerned with marine sciences and coastal natural resources. The gift is the culmination of a long-standing love affair between Bob Simpson and the North Carolina coast that began when he first arrived in Carteret County as a young World War II veteran after serving three years as a navigator in the Marine Corps. A native of Havana, North Dakota he returned to the Great Plains briefly after the war before a lead on a job with the Carteret News Times brought him to North Carolina.
"The editor said, 'Pay your own way, and we'll give you a six-week trial,'" Simpson recalls. "So I loaded up my wife and all of my possessions into an old Model A Ford and hit the road for Morehead City."
When they arrived, Simpson and his young wife, Mary, who died in 2005, needed an affordable place to stay. They found that buying a used boat was going to be more affordable than renting a room, so they bought the 45-foot cruiser, Silver Spray. It would be the Simpsons' home for the next 17 years, splitting time between North Carolina and Florida.
Simpson returned to military service during the Korean War. Upon his return to the States, he began working as a freelance writer for various boating and outdoor publications. Around the same time, he began to write a regular column for the News & Observer. He also began working in his spare time on a variety of other projects to promote the region.
The logic behind the recent gift Bob and Conni Simpson, who were married on Valentine's Day 2009, have made to NC State is in much the same vein as Bob's fight to protect Cape Lookout. When asked why he chose to give the property away when developers were offering upwards of $2 million for it, Simpson's answer is as feisty as it is heartfelt.
"I'm giving it away because I'm ornery," he says. "I've seen too much natural beauty destroyed around here in my life, and I didn't want to see this property turned into more condos or apartments."
Instead, Simpson decided that his personal oasis will be used as a place to house and, hopefully, inspire those who may help us better understand how to balance natural beauty and economic success in coastal areas.
"I'm hoping this is a place that will help turn the lights on for students," he says. "It will be a place where they can be totally immersed in the culture and the environment and see if studying, understanding and protecting them is really something they want to devote their life to."
To request free brochure
How to Realize Maximum Benefits from Your Real Estate
click here