Property Turns Into Income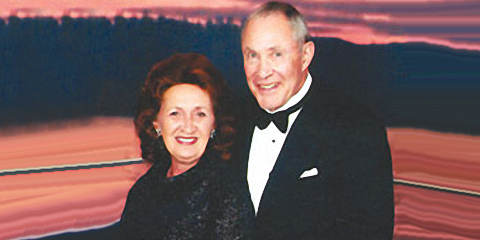 Mortimer I. Kahn Jr. turned his passion for NC State University and the College of Textiles into a legacy that will provide scholarships for generations of students. Known as "Bud" to his friends, Mr. Kahn and his wife, Zola, gifted their home near Spartanburg, South Carolina, into a unitrust he set up in the North Carolina Textile Foundation.
By making a gift of his home in exchange for an income stream, Mr. Kahn received a charitable income-tax deduction for his gift; and when the house sold, he began receiving payments from the trust. After he passed away, the remainder of the unitrust was used to establish the Bud Kahn Scholarship Fund in the College of Textiles.
Bud also established three gift annuities that provided him a fixed amount annually; with the remainder of the annuities also going to the NC Textile Foundation to fund endowed undergraduate scholarships.
Bud graduated in 1954 with a degree in Textile Chemistry. He ran a textile plant in Asheville for nearly 20 years until he sold it in 1980. He then worked for Kidder Peabody until his retirement. Upon establishing his generous gifts, Bud said, "NC State gave me the tools to succeed, and I am happy to pass on the favor to help new students gain a good NC State education through my scholarship."