A Gift Now for the Future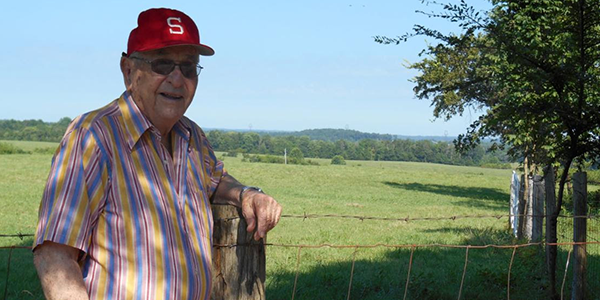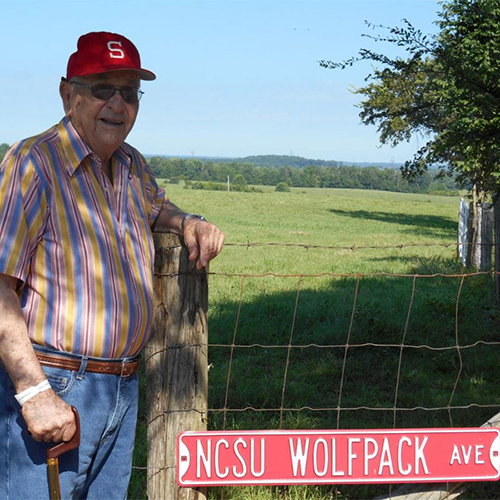 One alum's lifelong love of NC State led him to create an endowment months before he passed. Years later, his passion for the Pack continues to impact students from his home county.
The Berryhills have bled Wolfpack red for decades, so when family patriarch Eugene C. Berryhill Sr. decided to create a scholarship, it simply had to be at his beloved alma mater. More specifically, in NC State's College of Agriculture and Life Sciences (CALS).
Shortly before his passing in 2013, Berryhill joined with the North Carolina Agricultural Foundation to create the Eugene C. Berryhill Sr. Scholarship. Upon his death, a gift from his will to the Foundation funded the endowed scholarship. In 2016, it awarded its first merit-based financial aid to an undergraduate CALS student from Person County, Berryhill's home county. To date, the Berryhill scholarship has been awarded to 4 students, allowing them to continue their studies at NC State.
"Daddy always had a passion for education," said Berryhill's son E. C. "Cal" Berryhill Jr., speaking on behalf of his family. "We're happy for the students, and we're glad to be part of their education."
Berryhill Sr. was a 1947 CALS graduate in animal industry, as well as the longtime owner of the Hill of Berries Farm in Roxboro, North Carolina. The family farm, which dates back to the 1800s, is among the oldest in the state. Cal and his brother Joe continue to tend the land for tobacco and beans, as well as raise cattle on it. They also operate the Hot Times Firewood Company. Berryhill Sr. served on the N.C. Tobacco Foundation Inc. board and was a member of NC State's prestigious R. Stanhope Pullen Society, which recognizes alumni and friends who support the university with deferred gifts such as a gift through a will. Cal, Joe and their sister, Dr. Claudia Berryhill DVM, are also CALS alumni. Cal's two sons and Joe's three daughters also attended NC State.
Berryhill Sr. continues to help students from Person County experience that same sense of pride and accomplishment through his scholarship endowment. His deferred gift will ensure that future generations of CALS students receive the aid they need to complete their degrees.
"Receiving the Eugene C. Berryhill Sr. Scholarship has been a huge help in continuing my education at NC State," CALS sophomore Caitlin Gantt said. "I am so fortunate to have received the scholarship, and it has shown that all my time spent working within my community and being part of the various youth organizations such as 4-H has paid off. I'm so thankful to Mr. Berryhill and his family."